honorat
by Honorat
Rating: G
Disclaimer: Don't own POTC. Didn't take the photograph used for reference. Not making any money.
Summary: More Art! I've been wanting to draw Tia for years, and I finally purchased the supplies for the project. I couldn't imagine this picture in my usual black and white. Tia wanted warm tones.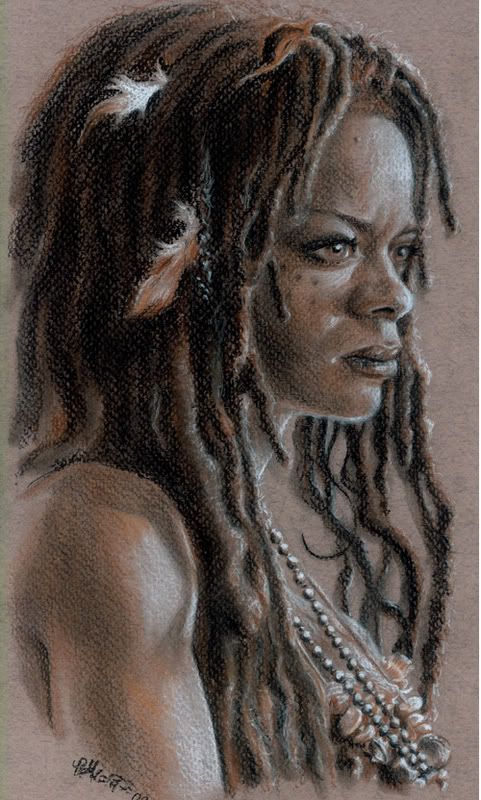 Copyright 2009. All rights reserved.
8 x 11.5 inches, pastel chalk pencils on Tiziano pastel paper.